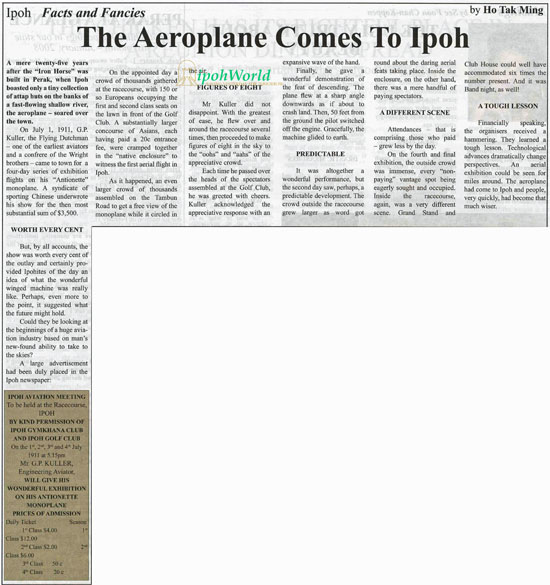 The people of Ipoh had an opportunity to witness an aeroplane for the first time on July 1 1911! G P Kuller – one of the earliest aviators – staged a 4-day flight exhibition in Ipoh.
Thousands congregated at the race course, with 150 Europeans occupying the 1st and 2nd class seats. The 3rd and 4th class ticket-holders were largely Asian, while an even larger crowd assembled outside on Tambun Road. (read more here)
Do you recall the first time you boarded a plane?