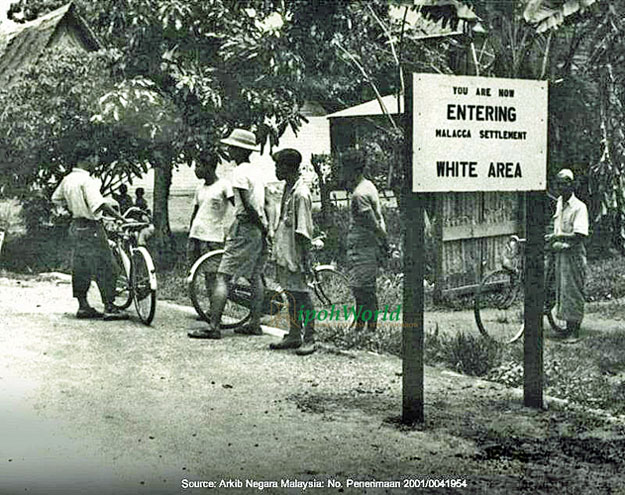 This photo was not taken in Ipoh, but it is rather interesting. I'd like to draw your attention to the sign, which simply reads as: "You are now entering Malacca Settlement White Area".
Did we have "white areas" in Ipoh too at some point?
We thank Chee Ong Ngai for sharing this photo with us.