Here's another little sharing by IpohBornKid, about a school trip to Penang with his friends!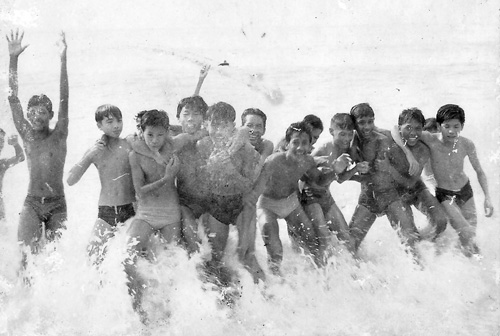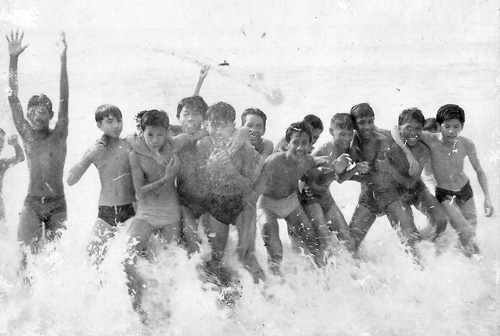 This picture was taken in the 1950s where Mr Quah Kuan Teik took a bus load of ACS boys to Penang.  It was a most memorable trip and of course, we gave the old boy heaps but he remained firm and show exceptional tolerance to all of us.  For example, when you go to sleep at night, someone will squeeze some toothpaste in your mouth.  On the journey to Penang and back, there were no toilets in the bus (an old ACS school Bus) and the boys would literally go to the back of the bus and "washed" the windscreen of an unfortunate car following behind the bus.  If any of you recognised yourself in the photograph please own up.
Mr Quah also told us the story of how some of the boys were lost during the night on a trip to Emerald Island, an island west of Pangkok.  Those adventurous ACS boys decided to venture across the island through the thick growth and into the other side.  There was a big panic, alarm bells were raised and search party was organised.  The boys were finally found safe and sound.  Any normal teacher would have said " I had enough of the buggers, no more trips for you fellas".  No, Mr Quah totally forgotten what had happened and continue the next excursion as if nothing had happened..
On an excursion to Cameron Highlands, Mr Quan took us to visit a vegetable farm.  One is supposed to ask the farmer to cut the cabbage if you want to buy it (only 20c each).  No, ACS boys were different.  Several boys gave a swift kick at the cabbage and it rolled down the hill until it hits an embankment.  I cannot remember whether they eventually bought the cabbage.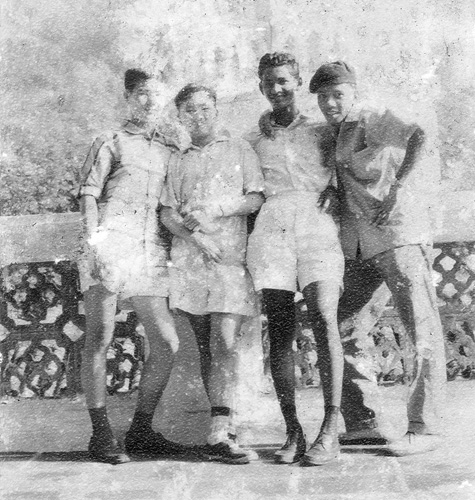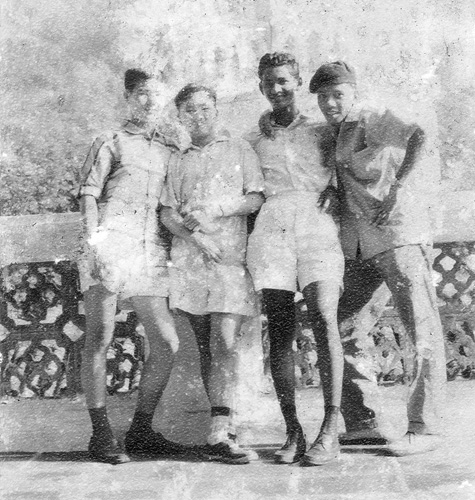 Nicky Chin, Mano, Me and Z.. : off to Penang we go on an ACS Excursion,  if you see yourself in the photo, please hands up.