January 2012
October 2010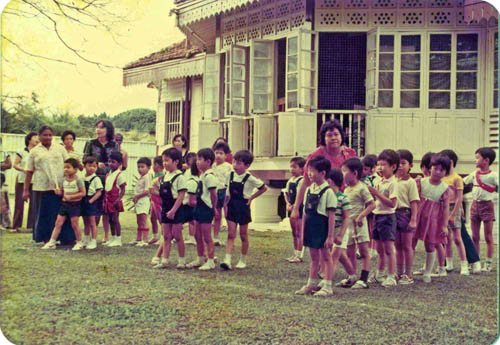 Running this blog and database is a very interesting thing and sometimes the coincidences that take place are nothing short of amazing. The very same day that I said that I had never heard of a kindie in No 5 Gopeng Road, I visited a relation in Pasir Puteh. And there was an album full of faded coloured photos of the very same kindie!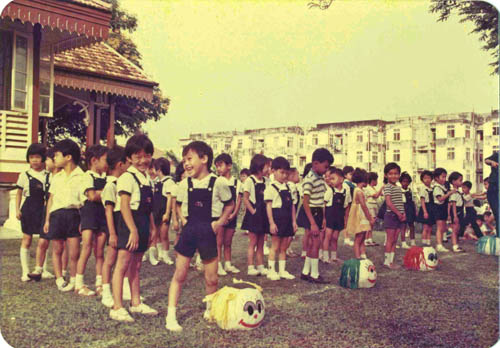 As Felicia knows, this is not the first time that this sort of coincidence has happened. Could someone be watching over us? If they are then let us hope they continue to do so for we need all the help we can get to run this site.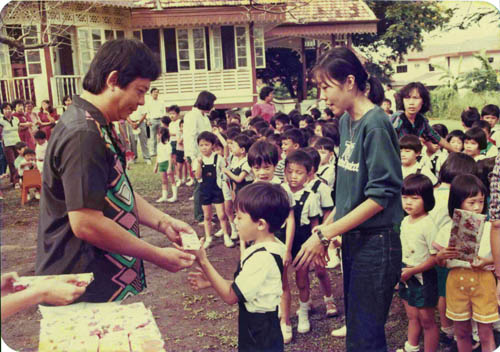 Now, apart from M K Wong, who else went to this kindergarten? Was this taken on sports day? What was the kindie called? Can you recognise anyone? What else can you tell us? Naughty children stories or whatever – we need them all! Do let us know.