December 2013
April 2012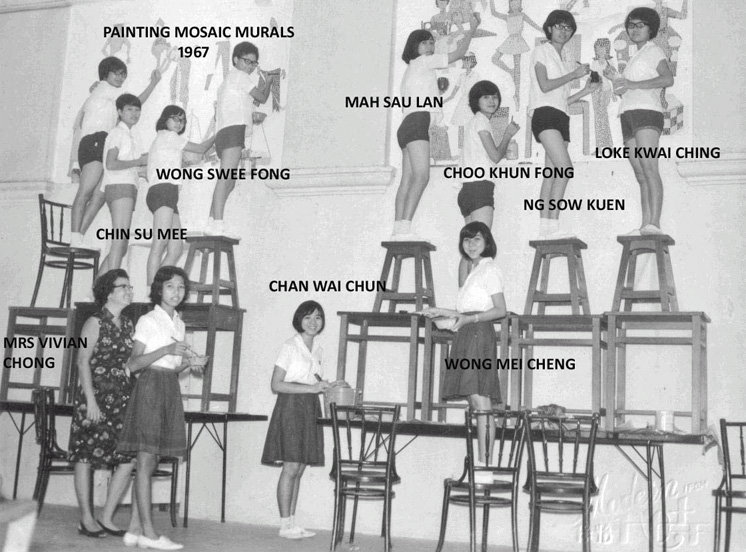 Lam Lai Meng sent us this 1967 picture of some MGS girls painting a 3-panel mosaic like mural, on the wall above the Principal's office. The mural is said to depict women in various occupations. The Teacher standing on the far left is none other than Mrs Vivian Chong.
To the MGS Alumni reading this: Recognise yourself in the picture? For those who have not seen the aforementioned mural, here's a preview (picture below).

February 2012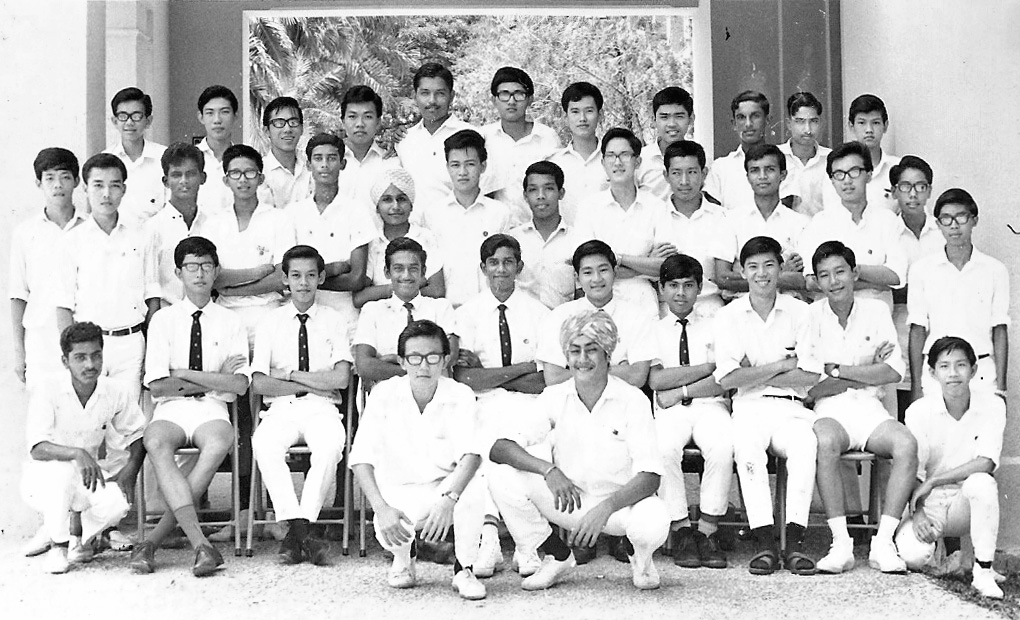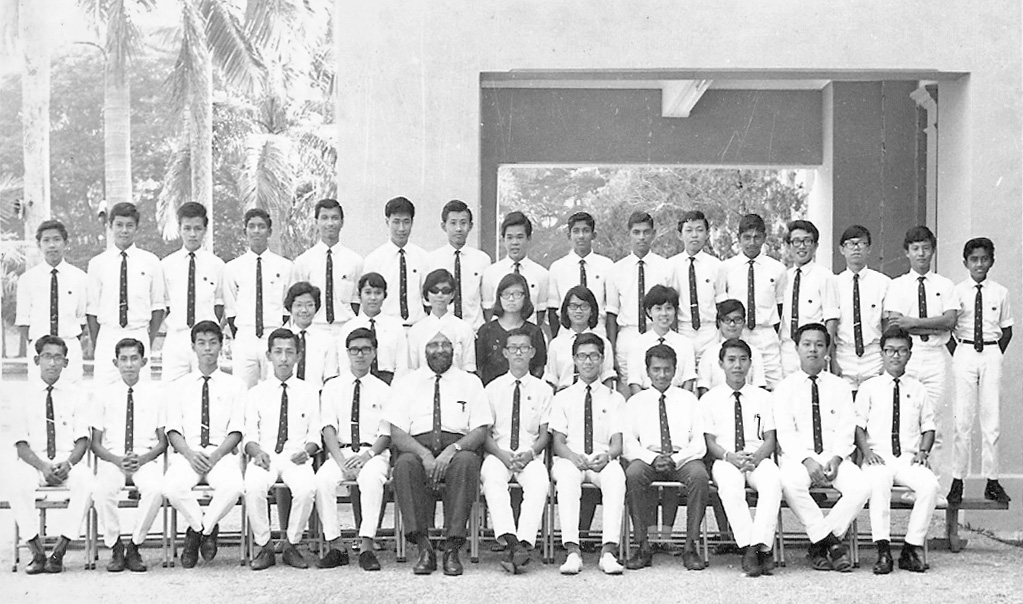 The top picture is said to be Form 5 Science, back in 1967. The bottom one is the Anderson School Library Prefectorial Board, also from 1967. Do you see yourself in any/both of these pictures? We'd like to hear from you – perhaps tell us a tale or two about your years at Anderson School, Ipoh 🙂
We'd like to thank Lai Wai Mun for these two pictures.