Here we have a picture from the 1970s, showing the Tadika Batu Gajah (Batu Gajah Kindergarten).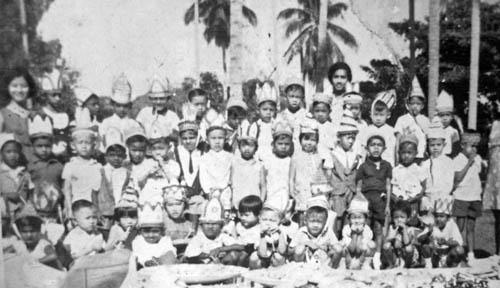 To what we know, this kindergarten was housed in a wooden shed, within the compound of St Joseph's Church.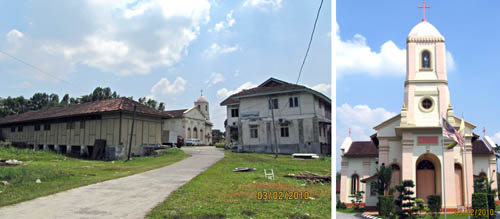 The shed can be seen in the picture (above) on the left; the long, wooden structure on the far left, which is painted yellow. This shed was also once known as St Joseph's School, somewhere in the mid 1940s. The girls from St Joseph's School were later moved to Jalan Pusing – the present location of St Bernadette's Convent!
The picture on the right shows the front of St Joseph's Church, which was built in the late 1920s. The church is near the Batu Gajah Hospital.