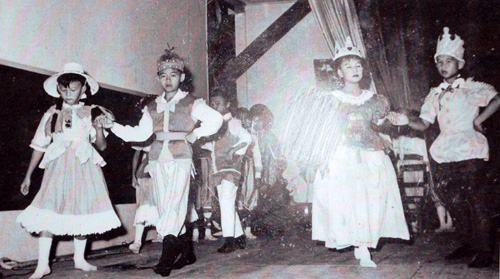 Now here's a sight for sore eyes! It is 1963 and the boys and girls (boys in drag!) of Pasir Puteh are putting on "Old King Cole". Which one is you? Do write in if you recognise yourself or anyone else.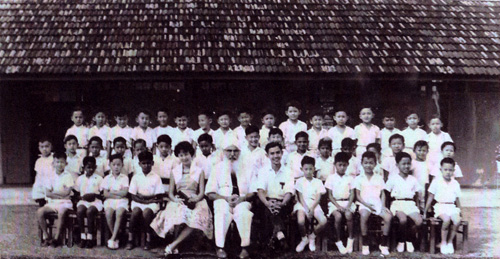 And here we have Standard II in 1961. Wah didn't you all look like little angels then! Ms Wan is the class teacher and next to her is the headmaster Mr. Bhagwan Singh. S K Ong who kindly sent in these photos, and two more from later years, is standing in the second row, second on the right.
So who else can you recognise?