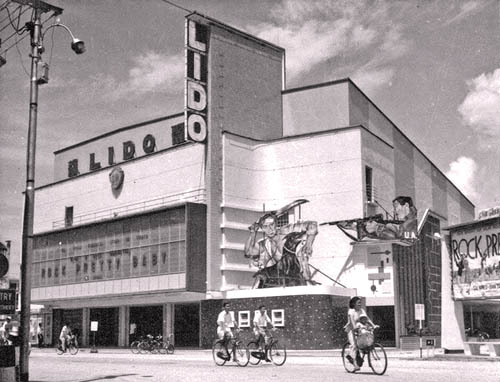 Those were the days: when the traffic in Ipoh was rather scarce, and riding around the town on a bicycle was SAFE! Here we have some youngsters riding past the Lido Cinema. This Iversen building is no longer a cinema now; if I'm not mistaken it's been turned into Florex Restaurant.
Playing in the cinema at that time (1958) was 'Rock, Pretty Baby'. This movie starred Sal Mineo, John Saxon Shelley Fabares, Luana Patten and Edward Platt. It was a simple story about a teenager who, despite his father's objections, formed a rock and roll band with his friends. He later tried his best to obtain bookings.
Did anyone out there watch this movie? Did the movie start a trend among the younger generation – as in starting their own band? Or, perhaps it started a fashion trend?