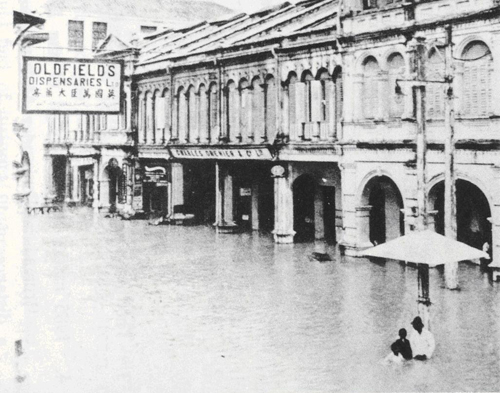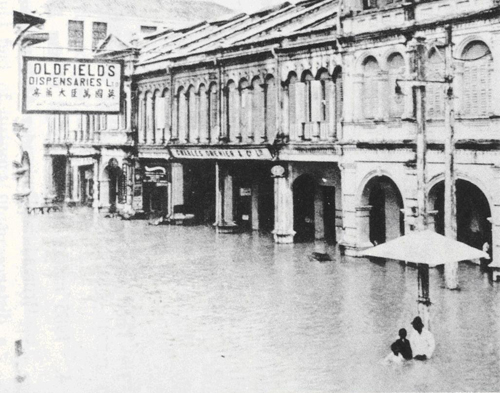 This picture shows one of the worst floods that ever happened in Ipoh. It was in 1926 and the picture was taken at the corner of Belfield Street and Station Road.
The precautions against such a disaster was taken earlier than this date. Around 1914-1921, the Ipoh Flood Mitigation Scheme had been carried out to protect the town from the then regular flooding. The aims of the scheme were to eliminate the sharp bends in the Kinta's course through Ipoh Town; to divert waters of Sungei Choh into Sungei Pinji, instead  of flowing directly  into the Kinta above Ipoh. But the scheme wasn't good enough to prevent the flood from continually trying to destroy Ipoh.
Thankfully further more effective measures were taken and we no longer suffer the curse of Ipoh Town.