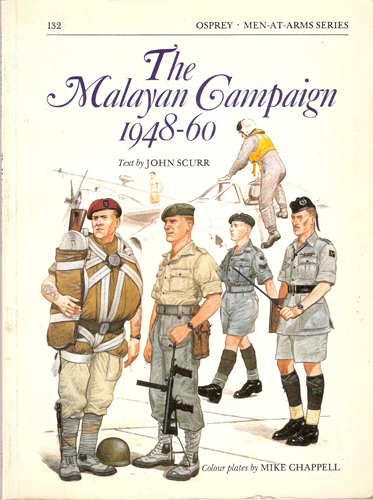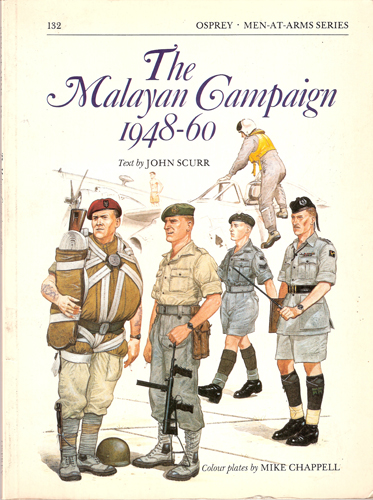 Although not a new publication (it was first published in 1982 and reprinted in 1984) it is out of print but sometimes still available on the Internet.  It forms a very handy introduction to the Malayan Emergency of 1948 to 1960. Ideal for the student or as a first-time introduction to the events of those difficult times.
Osprey describe it thus:
In June 1948 Communist insurgent forces commenced a guerrilla war to end British rule in Malaya. During the ensuing 12 years of conflict there were 8750 reported 'contacts' between units of the Security Forces and the Communist enemy. Eventually Malaya was made independent, and the British and their Commonwealth allies emerged victorious. Written and illustrated by infantry veterans of the campaign, this book examines the Malayan Emergency, detailing the forces involved and the harsh jungle conditions in which they fought. The text is complete with firsthand accounts from the contributors themselves and numerous illustrations depicting the forces' uniforms.
For the enthusiast it is worth searching for and rumour has it that it is to be reprinted. Keep an eye out in the bookstores if you are interested.