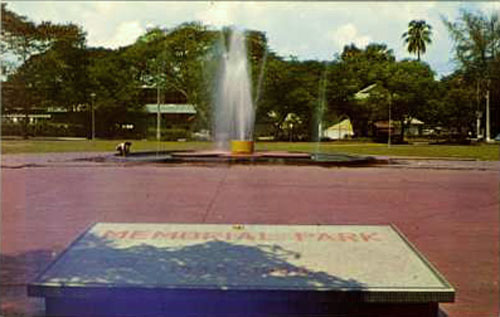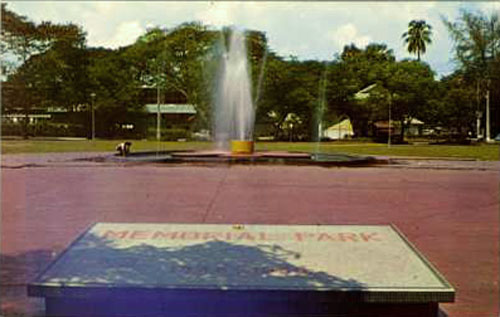 This is a postcard featuring the Memorial Park. In the centre is a fountain, which seems to have attracted the attention of those two individuals on the left of it.
On the plaque (centre, bottom) are the words "Memorial Park, 1948-1960". From this, we understand that this was a remembrance of the Malayan Emergency and those who fell during those difficult times. The park was almost certainly part of the Children's Playground, which is along Anderson Road.
If anyone out there who has been to the park, or perhaps lived nearby the park, do share your fond memories with us.