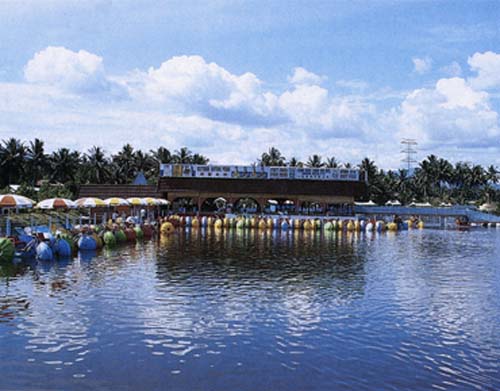 This is the S.M. Noor Recreation Park, in Batu Gajah, Perak. This picture was taken from a 1985 Calendar.
From what we've found out, this place used to be one of the concert venues for local rock bands like Search, Wings, Lefthanded, May, Headwind, and so on. (The other venues around Ipoh being the Indera Mulia Stadium and Medan Gopeng). These crowd pulling concerts were at the badminton hall (not seen in the picture). Sadly, the place has now been abandoned and the only 'visitors' seem to be the over grown grass.
We would like to hear from any of the 'Mat Rockers' out there, who were once part of the concert crowd. Do share with us your memories: the 'big' hair, the black leather pants, etc. Ah, the 1980s……!