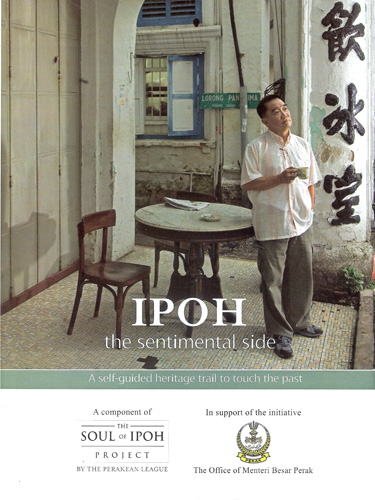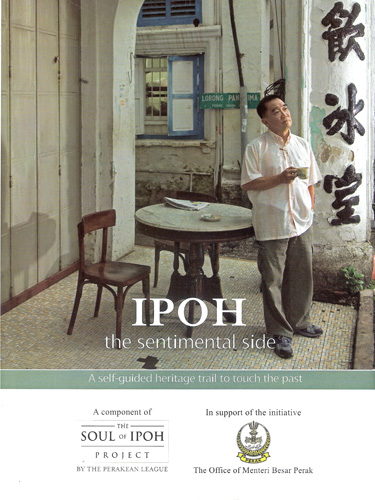 Yes there really is another new heritage trail map for Ipoh, this one taking in both Old and New Town streets and 60 heritage buildings as well as giving a brief history of the city from 1873 to 1941. There is also a section on Ipoh's famous foods, some notes on the Malay Enclave and "How to Script a Trip" a suggestion of how to enjoy two days in Ipoh. It is entitled "Ipoh: the sentimental side."
You will recall that the last new map, featuring Old Town, which became available just a few weeks ago was sponsored by a local benefactor. This latest edition to the tourist's armoury is produced under the umbrella of the Office of the Menteri Besar, Perak, via "The Soul of Ipoh Project" by the Perakean League and supported by The Lost World of Tambun, The Syuen Hotel, Ngan Yin (the Peanut People), Morubina (The Riverside Hotel and Project) and Foh San. Unlike the earlier version, this latest map costs RM5 and we bought it at the Canning Garden Newsagent cum bookshop. Well produced it is worth the money.
If I may I will finish with the quotation provided on the map,
"A large part of Ipoh's story lies in its ancient buildings, walkways, alleys, road corners of the old town and new town of the city. By truly understanding the city's heritage is one of the best ways for its survival of the most natural. May the soul of Ipoh continue to live for many generations to come."  
I just hope they mean it!