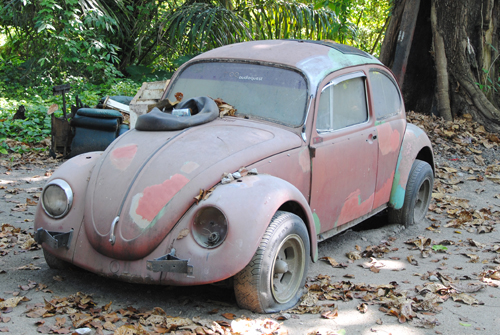 Just a stone's throw from the very centre of Ipoh City lies this classic old VW Beetle. It is amazing that such junk can lie about in our city, but the picture, taken today, proves it. What is more there is more of this junk around if you really start to look. Do watch this blog for more such interesting finds.
But back to the VW, what a shame that it has been left to rot instead of being treated to some Tender Loving Care by a Classic Car enthusiast. Maybe someone will follow up this blog and get the grand old vehicle back on the road if of course they can find out who owns it – and that might be difficult.
After all this is a historic vehicle, the concept of no lesser person than Adolf Hitler and produced after his death by the British using refugees and displaced persons as a way of giving them work. Little did they know what a "Classic" they were making.