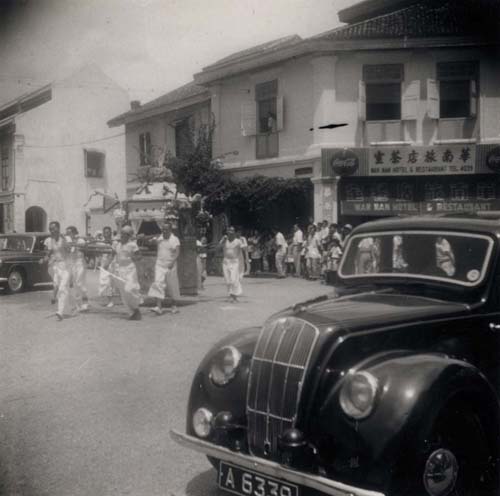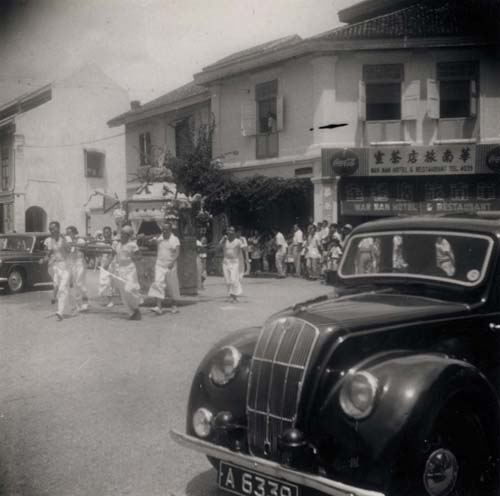 It was a bright sunny morning when these men in white went round the town carrying this float. We were told it was in conjunction with the 9-God Festival. In the background is a famous Ipoh food-haunt – Wan Nan Hotel and Restaurant. The restaurant is still there – still crowded on weekends and public holidays (recently, I've somehow become a fan of their Dim Sum!).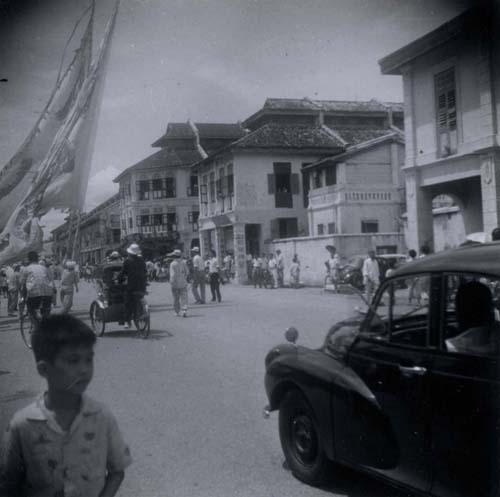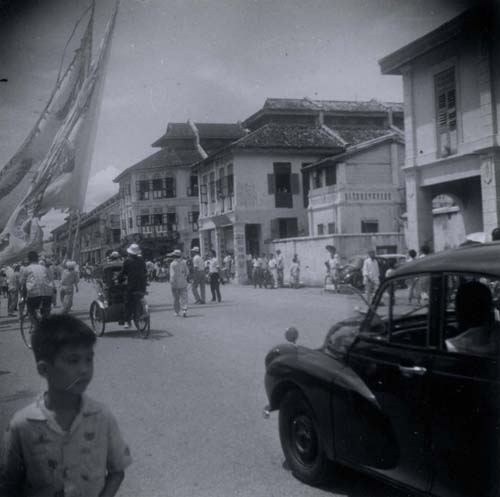 This second picture was taken further down Cowan Street. It's the Chingay parade, and we think both these pictures were taken around the year 1947 – we could be wrong, so YOU decide!
Do let us know if any of you out there have witnessed such festivals / parades…especially in Ipoh!