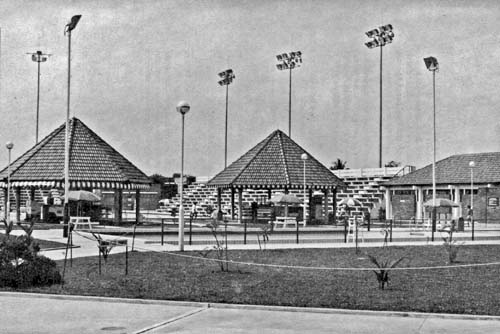 This is an 80s picture of the Majlis Perbandaran Ipoh (MBI) swimming pool. The pool is near the Perak Stadium; also part of the sports complex which has a velodrome, hockey stadium and an indoor stadium (Stadium Indera Mulia). The pool is opened to the general public, and it has also been a venue for various swimming competitions.
There used to be a cozy pool-side restaurant too. Last I checked, the restaurant was still there –  it becomes really crowded during Ramadan. The pool itself has been renovated time and again. I think the last major job was done before the SEA Games in 1998 (if I'm wrong, I stand corrected).
Anyone know when the pool was built? Or perhaps there was something else in the area before the pool came about…..