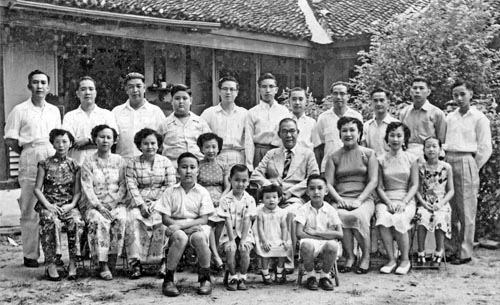 Here we have the Chew Family, who used to live at No.5, Dulcieville Lane, Ipoh. This picture was probably taken between 1958-1960.
Back then, Dulcieville Lane used to be a housing area. In the 90s, the area was cleared and is now occupied by Parkson Ipoh Parade.
From what we were told, this family ran the famous Boon Pharmacy – we think Boon Pharmacy was at the Chung Thye Phin building at Belfield Street, but we may be wrong.
Anyone out there who could tell us more, do send us your comments.