Foo Nyit Tse started off as miner, under Foo Choo Choon; he later opened his first mine in 1898. In the 1920s, Foo Nyit Tse (who by then was a well known mining Towkay) built Falim – 'a self contained housing estate, with a large num of low cost terrace housing and 40 shop houses'. Falim, which means 'beautiful forests', is located along Lahat Road; between Ipoh and Menglembu.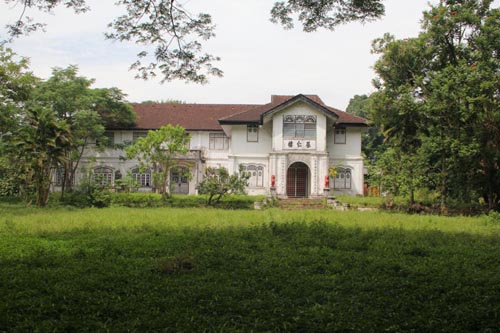 Here we have Falim House – Foo Nyit Tse's mansion, which was built across the road from the shop houses. It was at this very mansion that Towkay Foo entertained the Who's Who of Ipoh society back then. The picture above is the front view of the mansion; notice that on either side of the porch, there is a red, stone lion.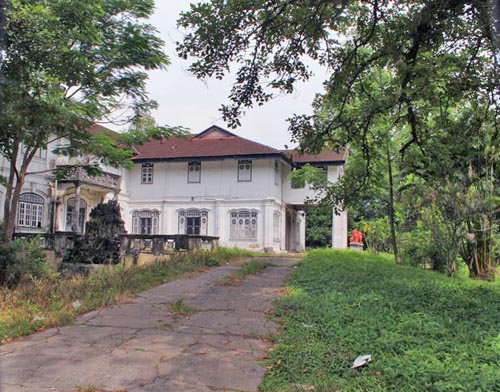 This picture is a side view of the mansion; on the left of the picture, seems to be what once was a courtyard – perhaps Towkay Foo had open-air parties too?
We thank Leong Yew Kee for providing us with these photos.