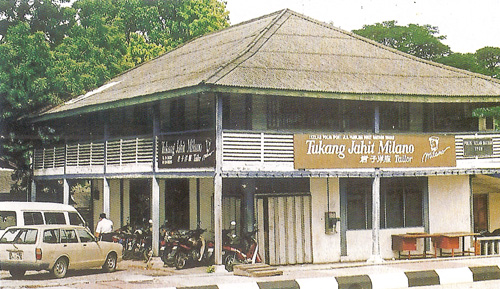 I'm sure the Ipoh-ites out there are grinning at this picture (courtesy of Jeffrey Liew) – especially those who frequently travelled along Club Road (Jalan Panglima Bukit Gantang)!
Remember the Milano Tailor? I wonder where he is now…..since this building is no longer around (so much for 'development'). Yes 🙁 sadly this is now an empty lot which houses abandoned/wrecked cars.
Anyone care to fill us in with MORE information?