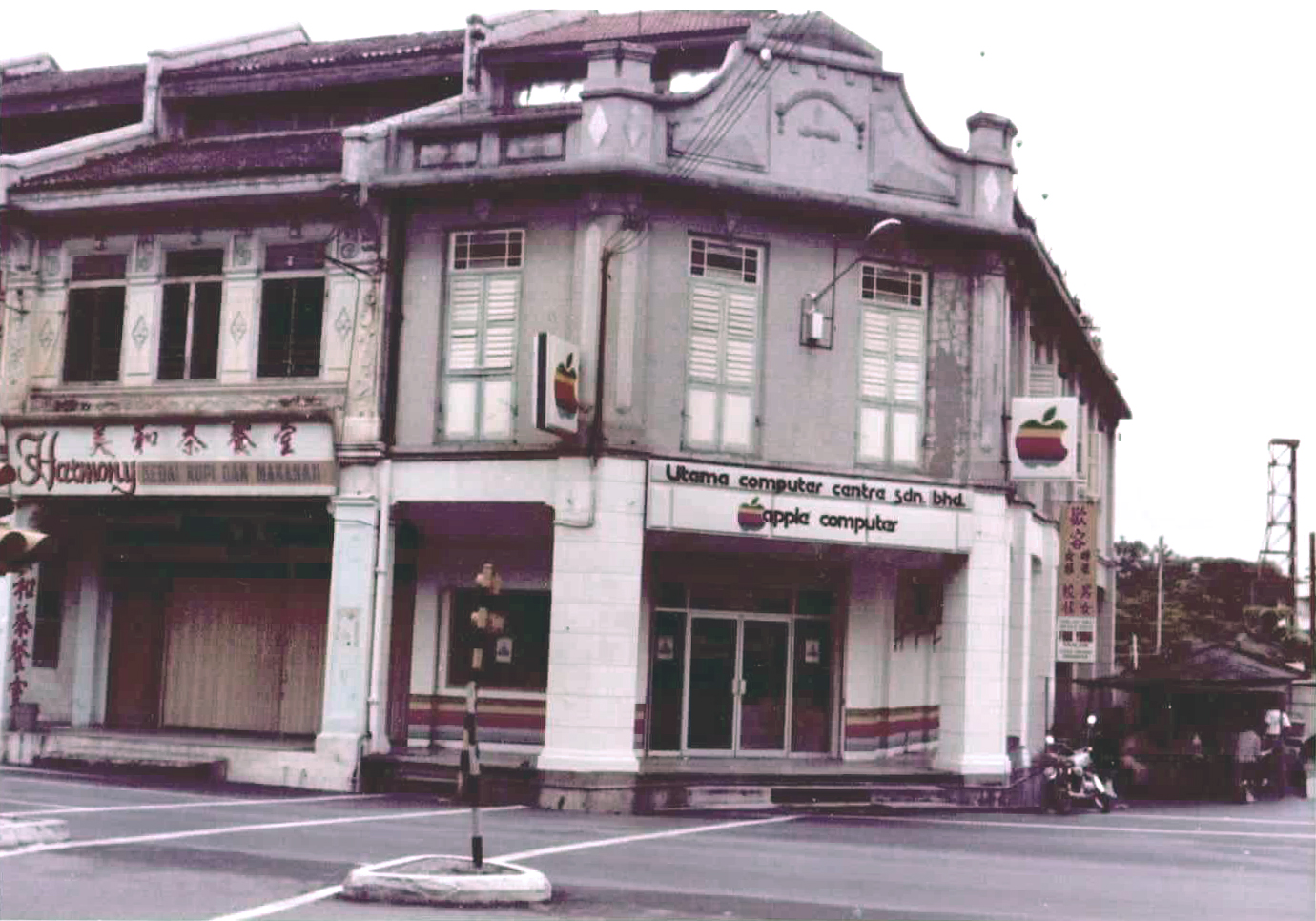 Ladies and Gentlemen, we present to you 99 Anderson Road, Ipoh!
This building was originally owned by Foong Seong. Later, the Cheong family bought it. When the Cheongs lived here, the front part of the building was a men's hairdressing salon while the back portion was a famous tailors shop from where hundreds of made-to-measure school uniforms would emerge. Any of the old girls remember Mdm Loong Foon Yoong who used to measure all the girls herself?.
The Cheong family then moved away, thus the shop became a computer shop.
This picture was taken back in the late 1970s, when Utama Computer Centre sold Apple Computers. Probably the only Apple Store in Ipoh then – unless you know different!  🙂
What is it now?
N.B. The story of the Cheong family growing up in Anderson Rioad is in the book  "Ipoh, My Home Town".