We received the following by email.
Click photo to enlarge.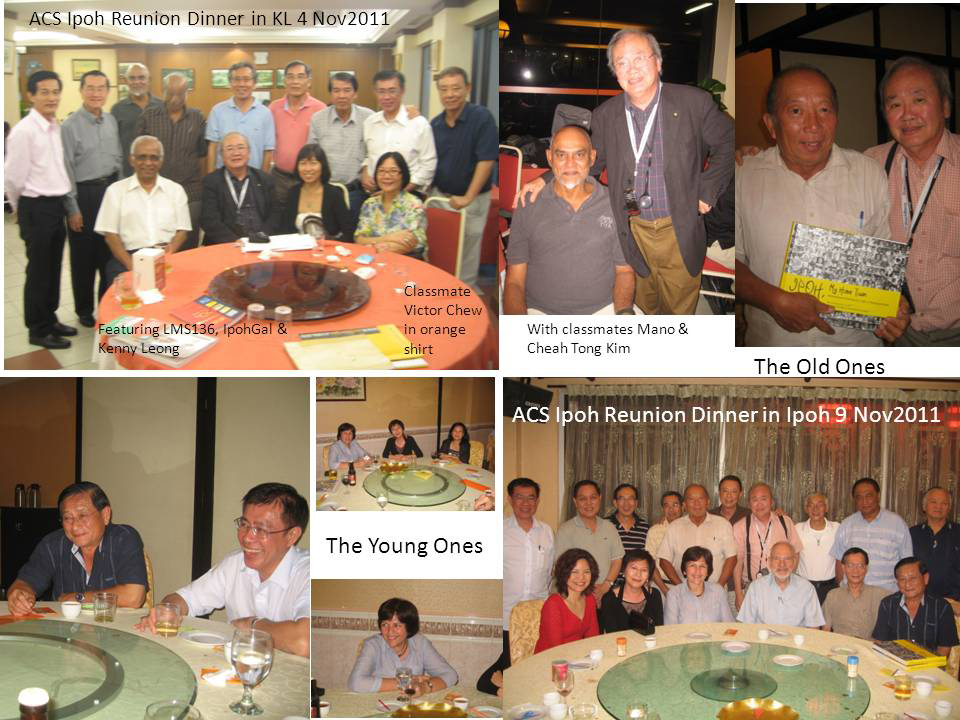 A Grateful Participant of the ipohWorld Blog
Cmdr Ian Anderson has brought out the best of every Ipoh person who had participated in the Ipoh World Blog.  Despite the diversity in schools, ACS, St Michaels, Anderson etc. Ipoh World participants seems to have a spiritual empathy for Ipoh and are proud of their heritage, irrespective of the social economic background of their parents;  whether they were, from the tin industry (from tin mining towkays to the humble dulang washers),, food industry (from big restaurant  owners, coffee shop owners to humble fried noodle hawker) , white collar workers (from high ranking public servants to humble clerk) and blue collar workers (from developers to the humble brick layer), One great denominator stands out, ie. They"`all love Ipoh.
In my brief participation with Ipoh World, I came across Ipoh people who currently living in Ipoh, other parts of Malaysia and even overseas.  Again, their comments were also diverse, from the very serious comments to the humorous ones.  Although some comments may be considered outrageous, they were never offensive. 
I have seen many blogs in the net and some of them are extremely political, some are offensive, some are used for propaganda, some are vulgar (in language) and others show extreme views.  However, Ipoh world ranks among the respectable, educated, moderate (views) and friendly blogs in the world.  Here is another feather in the cap for the watchful eye Commander.
Through Ipoh World, I was able to join in many conversations about Ipoh and at the same time, connected me to some old friends in Ipoh and classmates from my alma mater, ACS Ipoh after a 47 years absence.  By reading the blog, I can say that I am not the lone benefactor.
When I was in Ipoh in early November this year, I had the privilege of meeting Cmdr Anderson and his Hakka wife, the ACS Ipoh OBA committee, and speaking to the senior forms of ACS Ipoh.  All these activities were made possible through an initial connection to Ipoh World.  May I take this opportunity to publicly thank Cmdr Anderson, SY Lee, LMS136, uv@valiant knight, IpohGal, Cheah Tong Kim (Ipoh's Malaysian Olympic Swimmer& my classmate), ACS Ipoh Principal Mdm Soot and many others who had made my trip to Ipoh really meaningful, nostalgic and worthwhile.
The enthusiasm generated by my last Ipoh visit and the encouragement  from the leadership of ACS Ipoh Alumni,   has resulted in a drive to form the ACS Ipoh Alumni (Australian Chapter)..  For those who are Australian residents, please send expression of interest to acsipohalumniatoz@gmail.com.