Here's another set of photographs from the Macduffs, taken in the 1950s (before they left Malaya).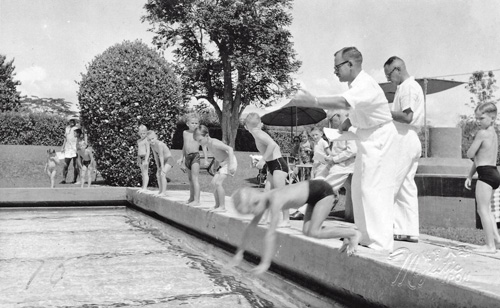 This one shows the boys' handicap race; Ian is said to be the boy standing 3rd from the left, while Ian and Sheila's father – Ken Macduff – is the official in the far right (the one with the unique hairstyle).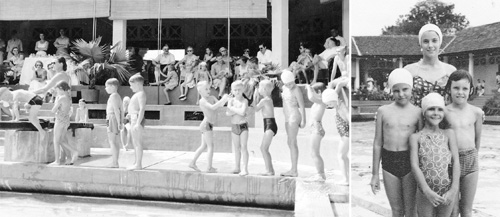 The picture on the left shows the children standing in line, waiting to use the diving board. The picture on the right is probably the Macduff family.