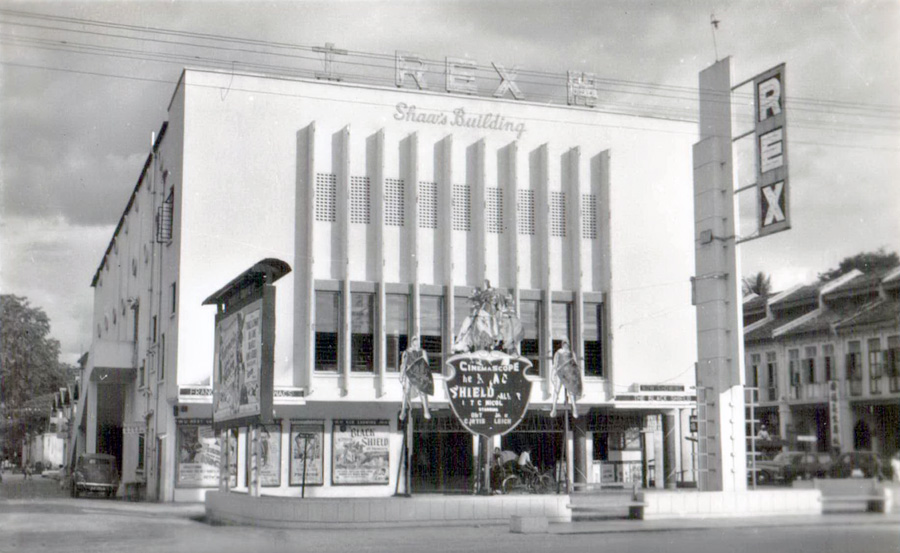 We thank IpohBornKid for the above picture. In his email to us, he mentioned that this picture was from Brian Cole of Bath Spa (UK). The picture belonged to the Cole family patriarch who served as a British Army personnel (in Ipoh) in the early 1950s.
The movie being advertised (see the board outside the main entrance) is none other than the Tony Curtis movie 'The Black Shield'. While a lot has been said about the Rex Cinema (and the other cinema halls in Ipoh), IpohBornKid drew our attention to the Omnibus Service within the city:
The Ipoh Red Omnibus displaying Menglembu-Pasir Puteh or Menglembu-Pasir Pinji route, took movie goers to the front door.  The bus route travelled from Menglembu (via Lahat Road) to Kidd Bus Station passing Ipoh ACS.  From that, it  headed toward the old Ipoh fountain, cut across Belfield Street into Leech Street,  right into Hugh Low Street, then right to Rex Theatre.  It then wound its way through Majestic Theatre (Dai Wah), and finally turned right into Jalan Pasir Puteh to its final destination.  Cost of travel from Menglembu to Rex is 15 cents.