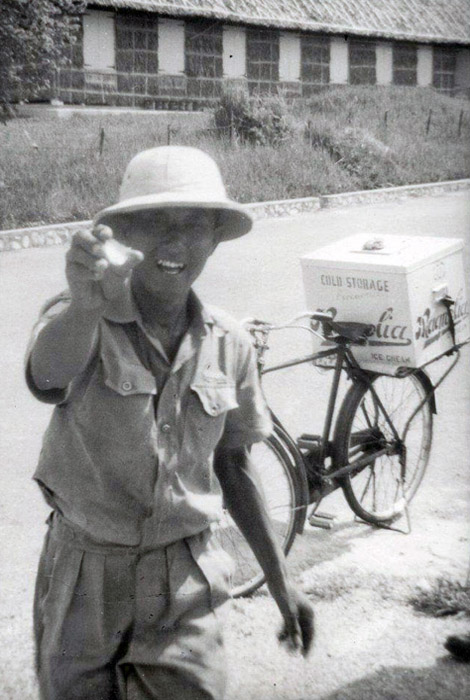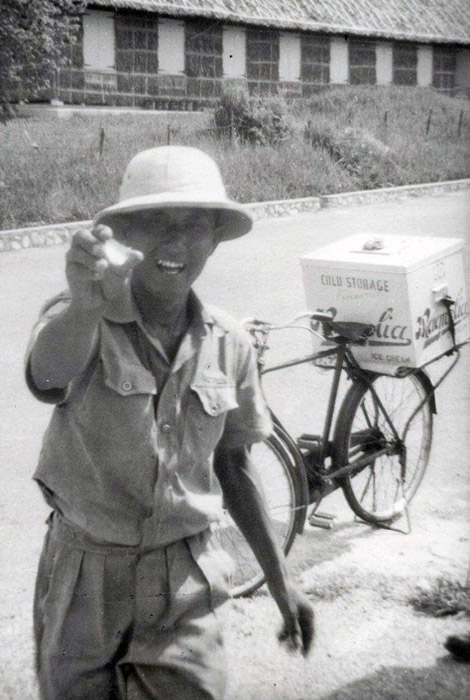 As a kid, I remember the ice cream van driving around my neighbourhood on certain evenings. You know the ice cream man is coming just be keeping an ear out for the distinct music which plays on a loop. Oddly enough, I was actually afraid of the music….and if I were out in the garden, I'd freeze and just watch the van drive pass! (maybe it's because the music reminded my of the creepy carnival music from the movie IT)
But there were occasions (when an adult was outside with me, thus giving me an ounce of 'courage') when I would run to the gate and wave to the driver. I never paid attention to how much the green-coloured ice cream cost, but I loved the taste 😉 Yes, folks – lime flavoured green 'shell' with a vanilla centre!
This picture here, from Keith Nelson, shows a smiling man in a topi, with a Magnolia Cold Storage box on a bicycle. How many of you remember this? We'd love to hear from you.