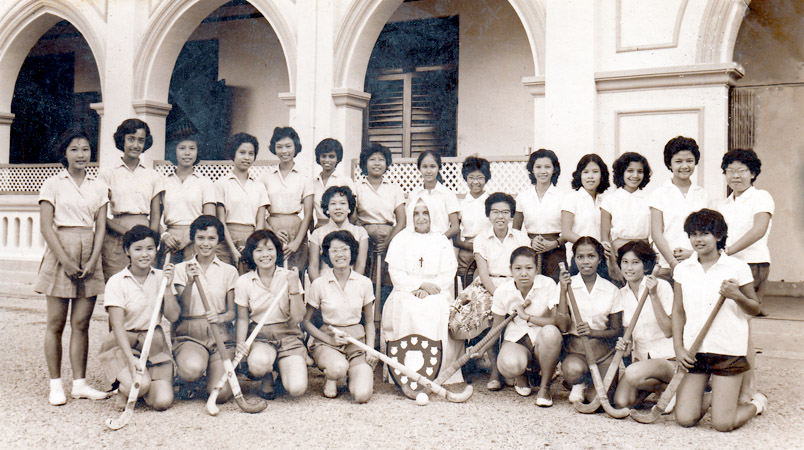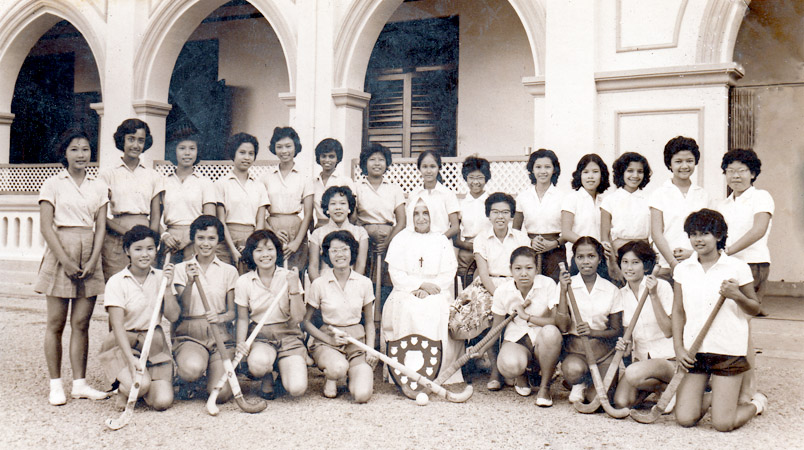 Ko-chi Wai had this to say, when he sent us this picture:
Ipoh Main Convent XI Hockey Team 1960 – Photo of the Main Convent hockey team which my aunt (front row, 2nd from left) was part of, taken within the grounds of the school. It was marked as XI Hockey, 1960 at the back of the photo.
Well, Convent Girls….anyone of you in the picture? For those who were part of the hockey team, do you remember the teacher/coach?