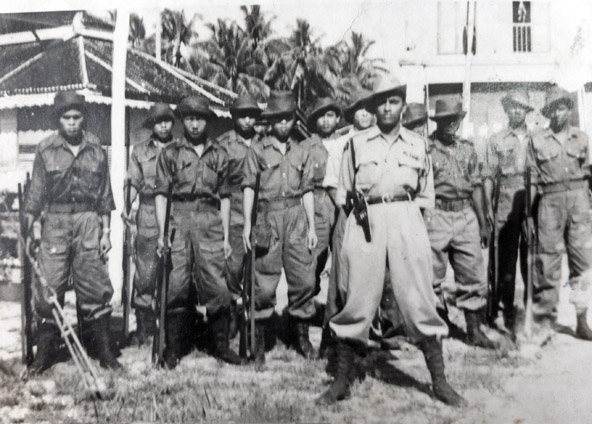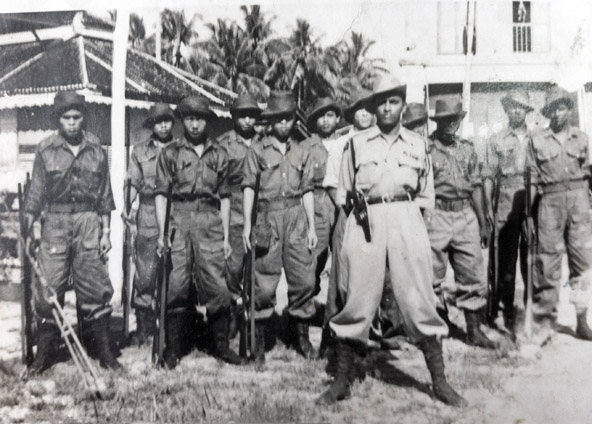 [front]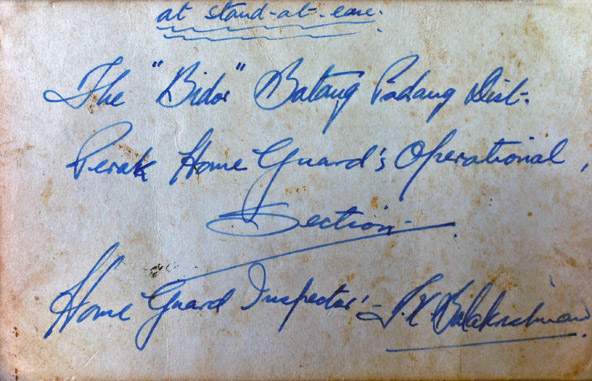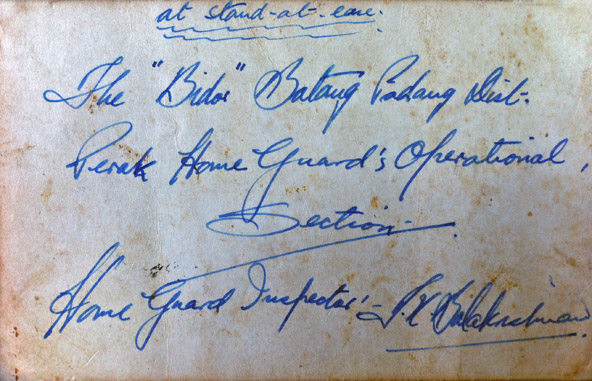 [back]
Suriya Sankaran sent us this picture, along with an interesting email. According to Suriya, his grandfather – T.N. Balakrishnan – is the Inspector (with a pistol at his waist) standing in front of his troops. T.N. Balakrisnan was part of the Perak Homeguard, and this picture was taken at the stand off area in Bidor (Batang Padang District) during the early 1950s.
To read more about the Home Guard go to http://db.ipohworld.org/view/id/2224
And for those who are not aware of the special Chines force, The Kinta valley Home Guard please go to http://db.ipohworld.org/view/id/4162.
I am sure that those of you who grew up in the New Villages will have many memories of the Home Guard.
But, for readers who do nor know about the Briggs Plan and New Villages there is a well written account of life in a local New Village here http://db.ipohworld.org/view/id/3247
To conclude. Suriya is very keen to find out more about his grandfather and service in the Home Guard. Can you help him in his quest please?