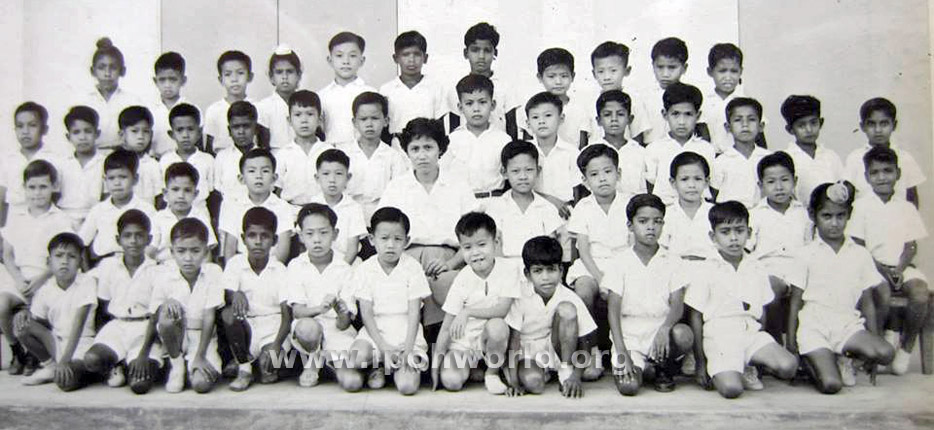 (click to enlarge)
KC sent us this cute one via Facebook. We thought we'd share it with all of you – especially with the Cator Avenue Alumni 🙂
KC shared a little bit about this photograph with us:
This photo was taken when I was in Standard-2 at Cator Avenue Primary School. Some of us in the photo are still in contact with each other after all these years. The class photo was taken in 1962, if I remember correctly. Would like to get feedback from people who were in this class. Cannot remember the teacher's name now. Along the teacher's row, on the far left is a Caucasian boy. I remember him only as Ian. He was with us for one year and we never see him again. It would be interesting to know his full name and hopefully know where he is now. One of my classmate whom I am still in contact with reminded me, and I recalled, he had a fight with a boy from another class and both were called to the headmaster's office. Those were the days…….
We look forward to hearing about all the other shenanigans you boys got up to in your youth….and like KC, we're also wondering what's happened to Ian!