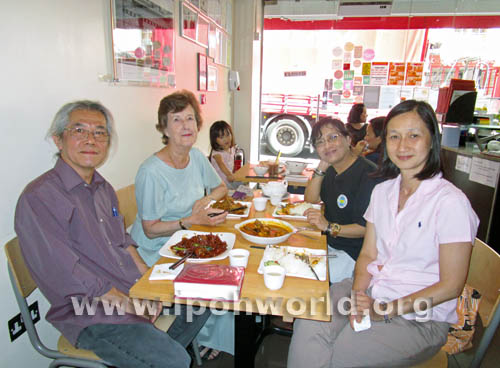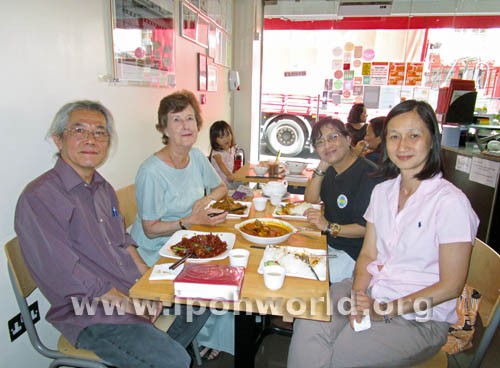 When we talk about meeting up with old friends, more often than not we end up at a local cafe/restaurant. Can't help it, we Ipoh folks love our food, don't we? 😉 Hence, we at ipohWorld also decided to start a little 'food-section'…to highlight some all-time favourites which are both tasty and affordable.
We've decided to do something different for our food-blog today. Here's a photograph of Ruth Iversen Rollitt (wearing a light blue top) having a meal with 3 other Ipoh 'natives', namely: Daniel Choo (an architect in Luxemburg), Mariam Mokhtar (a well known writer) and Ming. According to Ruth, they met up at Rasa Sayang (a Malaysian restaurant along Macclesfield Street, London). Ruth also mentions that the food at Rasa Sayang is quite authentic.
Here's a thought for you Ipoh-natives around the globe: have you been lucky enough to sample good Malaysian food in a foreign country?