We all know Elvis Presley had his share of impersonators; some were almost as good as the 'King' himself  – with the deep voice AND the gyrating hips!
Frank Sinatra (or Ol' Blue Eyes, as some know him) had his share of impersonators too. Speaking of which, does anyone remember the Frank Sinatra singing contest back in 1959? It was held at the Lido Theatre…perhaps this picture might refresh your memory!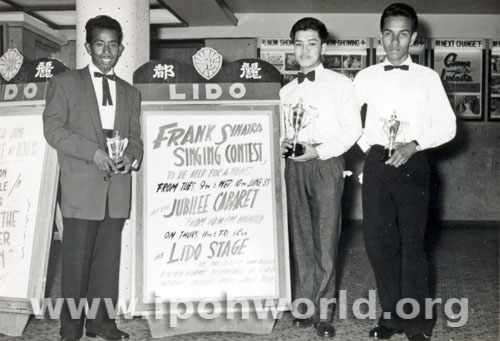 If you're one of those in the photograph, do share with us your memories!