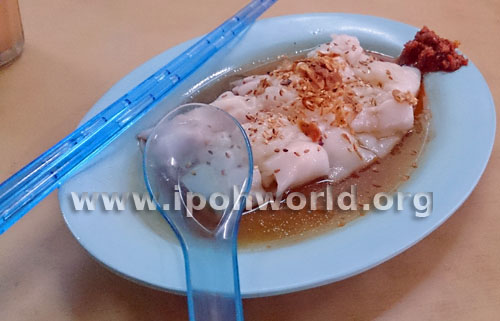 This dish is from Kedai Kopi Enam Belas (near Eu Yan Sang in Old Town). Our photographer had this char siew and prawn combination for Rm 3.50.
Usually, Chee Cheong Fun is served with mushroom and sweet sauce whereas some places give you the option of curry instead of mushroom sauce but the one in the picture above is a variant of the usual Chee Cheong Fun; this one is the made-to-order Hong Kong Chee Cheong Fun that comes with sweet soy sauce and sambal on the side.
Chee Cheong Fun lovers out there, how do YOU take your favourite dish?