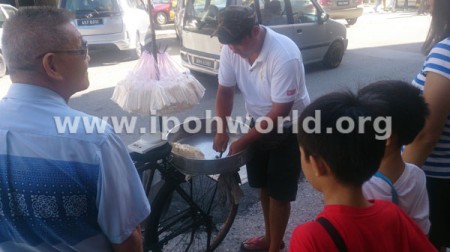 Curious onlookers surrounding the "Ting-ting Man's" bicycle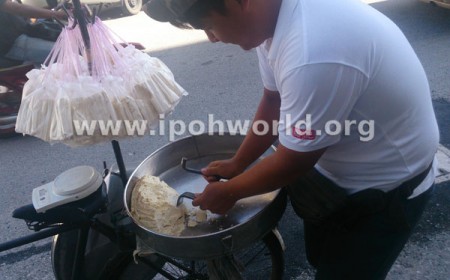 The man and his "Ting-Ting"
As I was on my way for an appointment, a sound that would have been very familiar to the older generation could be heard along Jalan Panglima (Panglima Street). Out of curiosity, I looked around and I saw this man on his bicycle.
According to patrons nearby, he's does his "Ting-Ting" at the end of Concubine Lane where Thean Chun and Kong Heng are at.
What's your memory of this sweet delicacy? Do share with us.