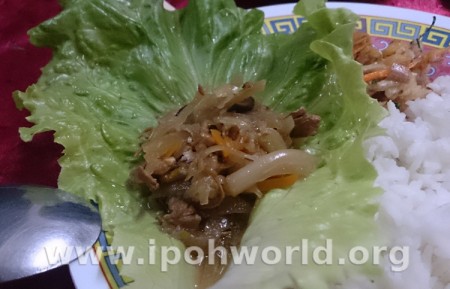 Not much longer now til the sound of fire crackers fill the skies marking a New Year in the Chinese Calender. Reunion dinners are where most families are at on this New Year's Eve and the dish above is a traditional yet unmissable one on this auspicious occasion.
The "Bangkuang Char" sometimes also called the "Jiu Chu Char" (if dried squid is added) is a traditional nyonya dish where thinly sliced radish / sengkuang is stir-fried with carrots, onions and pork. Wrapped in Chinese Lettuce is often how this traditional dish is eaten. Is "Bangkuang Char" one of your favourite New Year dishes?
Hope you all had a good New Year's Eve dinner with your family members and have a very Happy Chinese New Year!