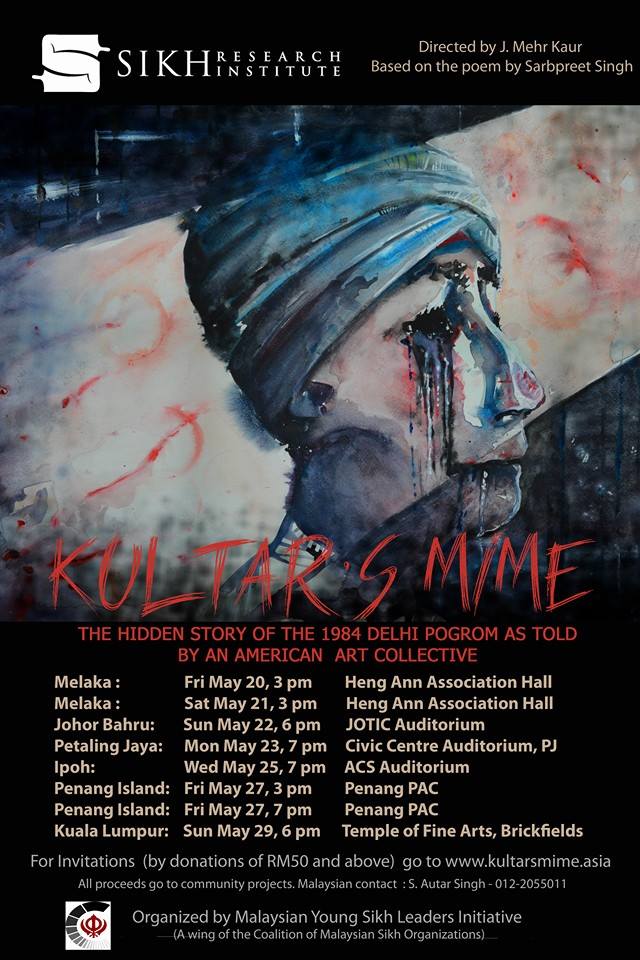 Kultar's Mime is a devised play that blends painting, poetry, theater, and music to tell the stories of Sikh children who survived the 1984 Delhi massacre organized in the wake of Prime Minister Indira Gandhi's assassination.
As part of their Malaysian tour, the troupe will be performing in Ipoh on 25th May 2016, at the ACS Auditorium. The show starts at 7pm.
Tickets are by donation of RM50, with all proceeds going to local community projects, and can be purchased at  www.kultarsmime.asia (Malaysian contact = S. Autar Singh, 012-2055011). 
The show runs about an hour, followed by a talkback with the cast and "Kultar's Mime" poet, Sarbpreet Singh.