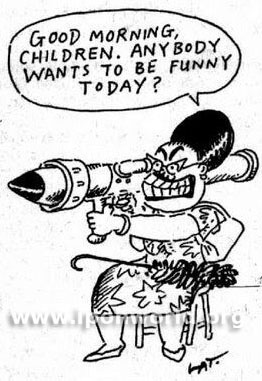 I'm sure everyone recognises this lady from Lat's comics! She's none other than Mrs Hew. Ever wondered what she looked like back in the day? Check out the picture below, taken from the NTPS Jalan Pasir Puteh 1962 year book.

picture courtesy of: Ooi Kean Chye
For those who still can't identify her, look closer at the middle row – Mrs Hew is the lady second from the left.