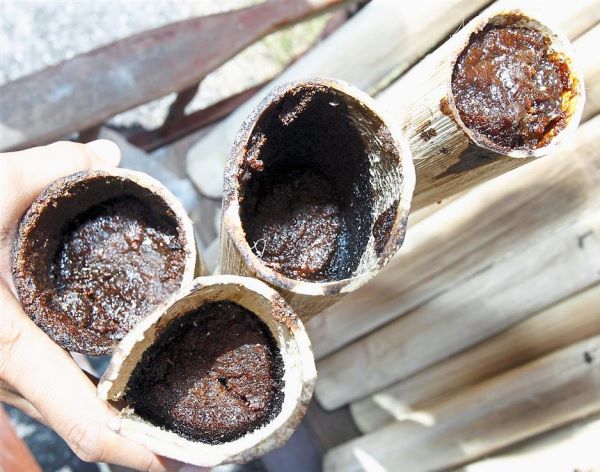 picture courtesy of: Star Online
Lemang Kelamai is said to have originated from Pagar Ruyung, Indonesia.  What gives it this lovely shade of brown? Gula Melaka, of course! The other extra ingredient is kerisik (toasted coconut).
This variant of Lemang is also quite popular in the villages of Gopeng. Have you tried this variant before? If you have, do tell us about it. I'm more familiar with the usual type of Lemang. I usually enjoy Lemang with some rendang and a little peanut sauce. How do YOU like your Lemang?