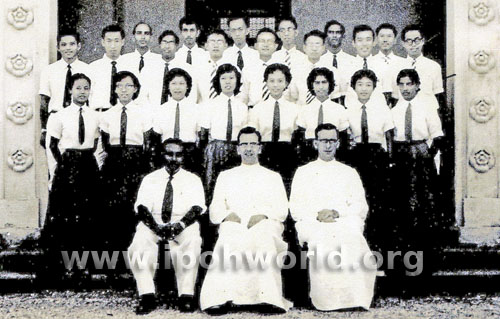 I'm sure everyone recognises the gentleman seated in the middle. 🙂
Yes, he's none other than Rev Bro Vincent Corkery – of St Michael's Institution. The photograph was part of a tribute to Bro Vincent, congratulating him on his award (he was conferred the title 'Dato' back in 2014). In this same tribute were some of the names of the students:
Sivagami; Askari Badsha; Winnie Te; Khoo Kay Hock; Beatrice; Mary Ann; Lim Jo Hock; John Wai; Raja; and Telk Raj Sharma
SMI Alumni, are you in the photograph? Or, perhaps you know someone in the photograph?
(Note: This photograph was scanned off an article, hence the poor quality)