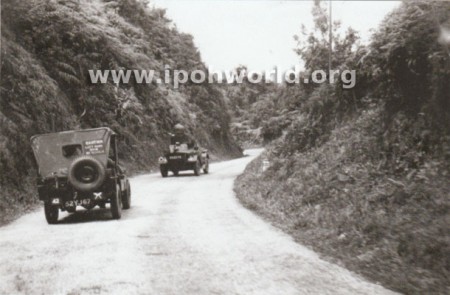 Photograph courtesy of Tom Eadie
This was taken in 1955 as the 'A' Troop rolled out of the Old Convent (Taiping) and was headed for the Cameron Highlands via Tapah.
"The climb beyond Tapah with its claustrophobic intimidating high-rising jungle crowding the eternally bending narrow roadway was enough to make everyone feel vulnerable and on high alert, though failing to prevent the Troop Leader from charging on in front standing in the turret of the Dingo armoured car making a perfect target for any watching Communist Terrorist (CT).", described Tom.
To read more about Tom's 'A' Troop experience while serving in Malaya, click here.