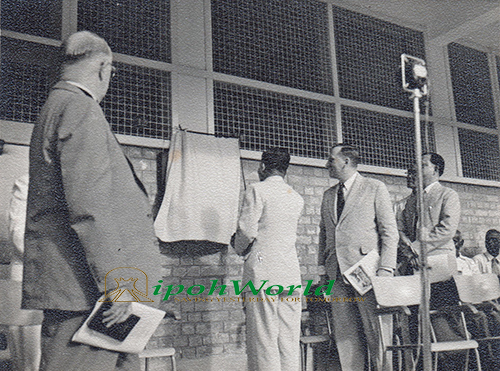 This photograph was taken during the official opening of the new ACS Library and wing, on 11 June 1955. The gentleman unveiling the tablet is said to be the Perak Deputy Menteri Besar. Does anyone know who he was?
Also in the photograph are: Methodist Bishop Raymond Archer (left) and school Principal Ralph Kesselring (right).
Special thanks to our donor – Ann Kesselring Hamon.