We have here an appeal letter for Poppy Day. This letter is dated 1957.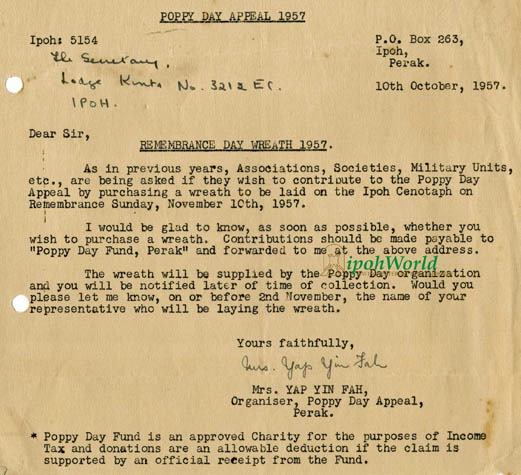 Poppy Day is a memorial day observed in Commonwealth member nations since the end of WW I, to remember those in the armed forces who died in the line of duty. Poppy Day falls on 11 November, recalling the end of the hostilities of

WWI

in 1918. This day was inaugurated by King George V in 1919; WW I ended with the signing of the Treaty of Versailles on 28 June 1919.