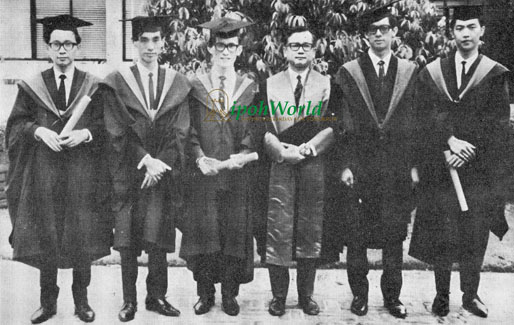 SMI was proud when the first group of medical students to graduate from University of Malaya included five Michaelians. They are pictured above with another Old Michaelian, Mr Vincent Ooi Eu Sen FRCS, Head of Department of Ophthalmology at the University.

They are, from left to right:
Doctors Chin Kit Kong, Ooi Eng Aun, Chong Min Sin, Vincent Ooi Eu Sen, Thong Yee Heng, Chua Chin Tong.