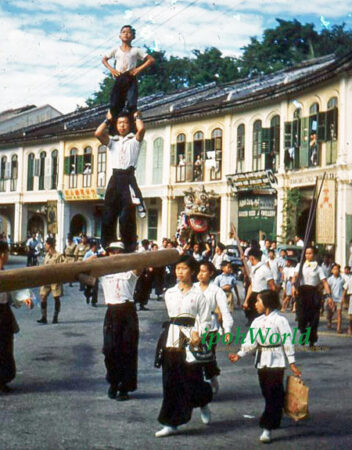 No, this isn't part of a circus troupe. Neither is this a Chinese New Year celebration (yes, I know some of you spotted the 'lion' in the background).
This is actually part of the Nine Emperor Gods Festival parade. We thank our donor – Ann Kesselring Hamon – for sharing this with us.
Here's another picture from that parade.