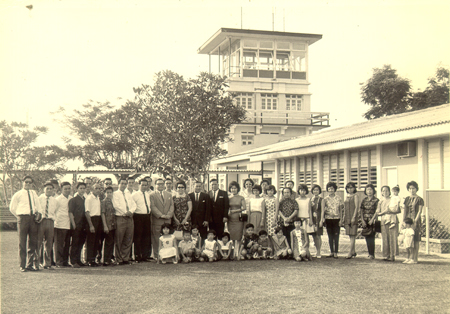 This is a photograph taken at Ipoh Airport. It is a large group and in the centre the two men dressed in suits are presumably important enough to draw the significant number of people to attend their arrival or most probably, departure. Of course with the demise of our airport photographs like this will be a thing of the past.
Any information about this photograph would be most welcome. Can you identify anyone here or do you have similar photographs or stories of similar occasions that we could use on our history archive of Ipoh and the Kinta Valley please.
To remind you all, the archive is aimed at educating young people about our heritage and social history and is not for profit. The complete archive will be available on the internet before too long.