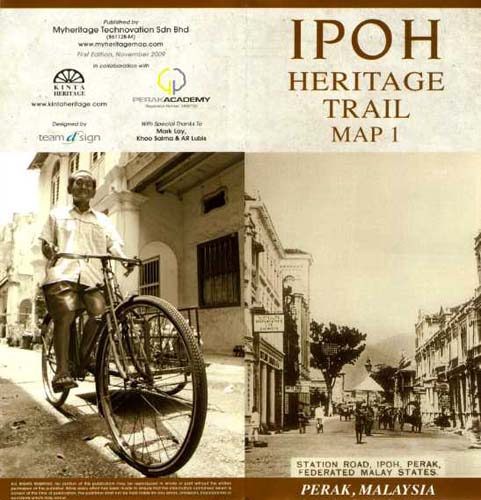 This is the latest map/brochure published by Myheritage Technovation Sdn Bhd in collaboration with Perak Academy and Kinta Heritage Group. Inside is a basic map of Ipoh Old Town outlining a two-hour heritage trail as well as short write-ups about the 24 heritage buildings on the trail.
Also featured is a brief history of Ipoh Town, Panglima Lane (Concubine Lane) and a guide of Ipoh's Living Heritage – our well-known cuisines – something food lovers will enjoy!
Privately sponsored by a public-minded citizen of Ipoh, copies of this brochure can be obtained free of charge at the Perak Academy office, the Railway Station, leading hotels, and Tourist Information Centers.