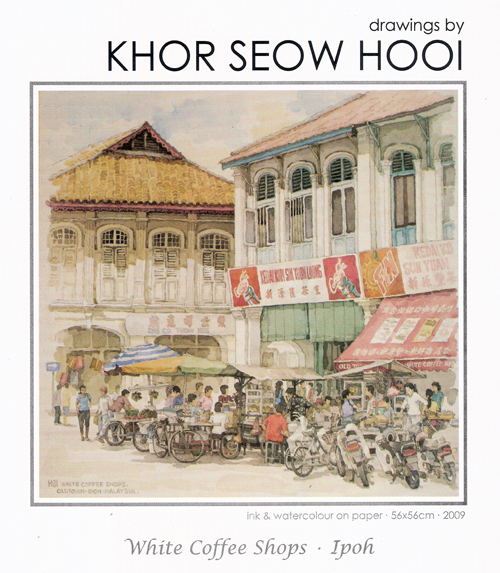 Local artist Khor Seow Hooi is presenting an exhibition of his paintings of Old Ipoh Town in the Syuen Hotel, first floor, from today 24 January 2010 until 31 january from 10am to 7.30pm daily, including Sunday. Above is one example of his detailed work in ink and watercolour on paper.
He has captured many of our heritage buildings with his brush and as the demolition of our heritage city continues unabated these pictures will become priceless mementoes of how we used to be.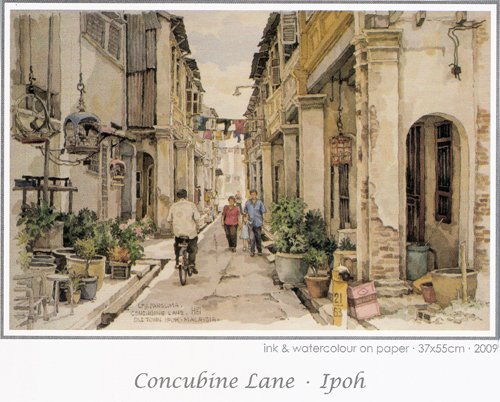 Here is a second example of the treat that is in store for you when you make your way along to the Syuen. Don't miss it!