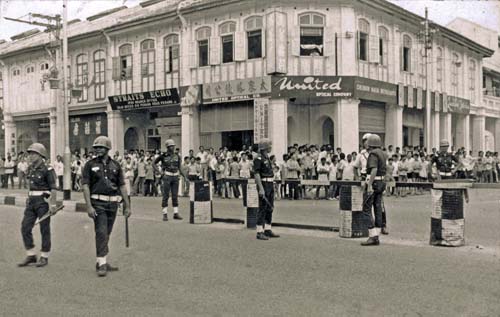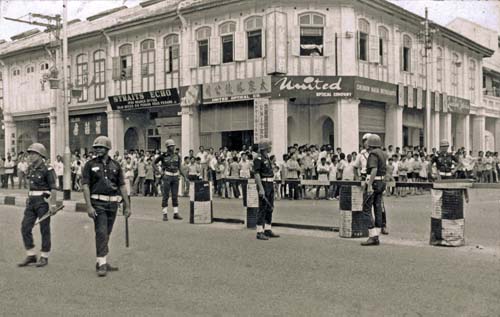 This road block was at the junction of Brewster Road and Cockman Street. Judging from the uniforms, we think this happened in 1975 – if we're wrong, let us know!
In the picture, there is the famous United Optical Company and the Ipoh branch of Straits Echo.
We're looking forward to your comments…..