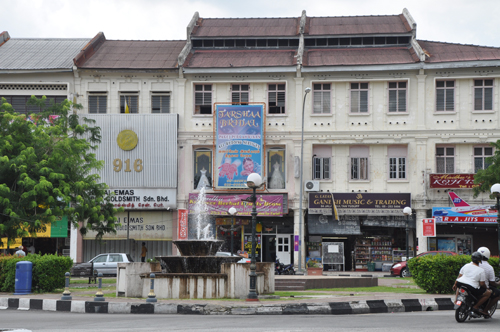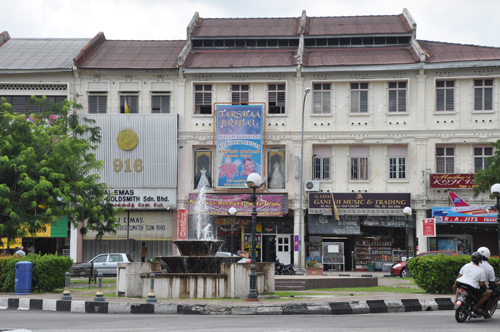 The Ipoh Echo recently reported that Ipoh's Little India is to be spruced up. The work is to be completed before Merdeka Day on August 31. The area being spruced up under a project financed by the Federal Government covers from the entrance of Jalan Leong Boon Swee into Jalan Lahat and carrying on into Jalan Sultan Yussuf (Belfield Street) up till the intersection with Jalan Sultan Iskandar Shah. The idea to give a facelift was mooted when the Deputy Prime Minister Tan Sri Muhyiddin Yassin visited the area last year and approved a RM1.5 million grant for the facelift. Plans for the facelift was drawn up by Ipoh City Council and presented to the residents in the area at a dialogue held last month to explain the changes about to be undertaken and to get their approval.
Among the changes to be made are replacing the interlocking bricks of the present pavements, laying interlocking pavers with motifs characteristic of Little India on the roads, installing decorative lamps and landscaping of the entire stretch. An arch will also be erected at the Dataran Little India (the small square in the centre of the area).
The existing memorial fountain (What memorial fountain?) will be demolished and in its place a stage will be constructed. A police pondok will also be located there to provide security.
Blocks of shop-houses within Little India will be painted with its original colours once all the rest of the sprucing up work has been completed.
Having read all of that I thought it would be usefdul to post the above picture of the square as it is today so that we may gain a comparison with the finished job.


And this is what the same place looked like in 1948.
Wouldn't it be nice if all those terrible advertising signs be removed and the building allowed to show off their new paintwork as they originally did.