In one of our previous blogs, Katherine Wong shared with us about fund-raising at her alma mater – Main Convent, Ipoh. Today we thought we'd put up a little something about an ACS fun fair.
On the 3rd of August 1957, Anglo Chinese School (ACS), Ipoh, had its first Food and Fun Fair. The event was in aid of school funds, and it was a great success too!
Among the highlights of the day were this 'happy couple' (see picture below)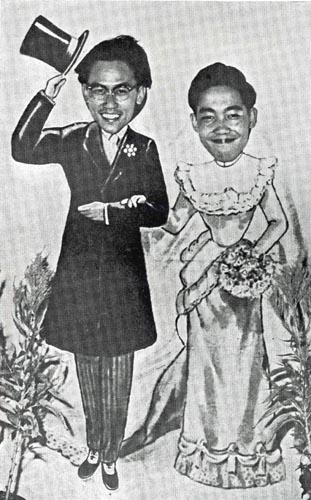 I wonder where Mr Low Kum Whye (the groom) and Mr Choy Yoon Choon (the bride) went on their 'honeymoon'! Strict as they were, some teachers really knew how to have fun!
To our fans out there (alumni from ACS), do tell us MORE about your FUN-tastic teachers and life as it used to be!