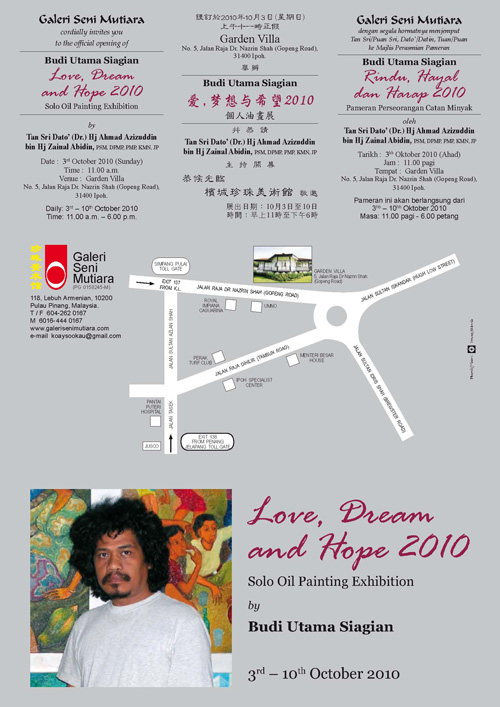 This is an invitation for you all to the opening of a solo art exhibition in the Garden Villa No 5 Gopeng Road Sunday 3rd October at 11am. The exhibition is entitled Love, Dream and Hope 2010 and the artist is Budi Utama Siagian.
The exhibition is on from 3rd to 10th October and is open fro 11am to 6pm daily. Why not go along and support a local artist.
My apologies for the small size of the invitation print, but that is all we have to work with.