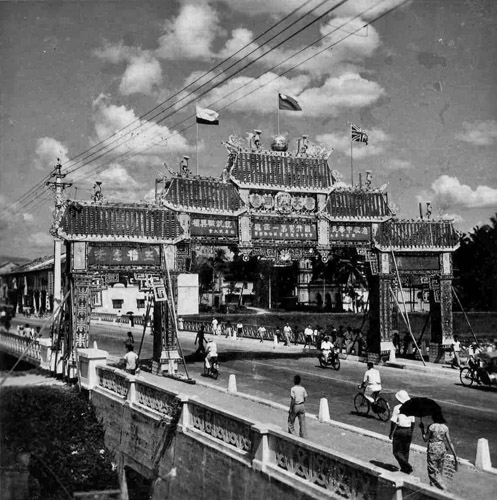 This arch was set up over the Hugh Low Bridge, in Ipoh, somewhere in 1947. This was before the grand parade – which was held in support of the Kuomintang Party (led by General Chiang Kai Shek).
Notice the three flags at the top of the arch: the Perak Flag, the Kuomintang Flag and the Union Jack. To what we know, this parade was jointly sponsored by the Chinese Assembly Hall members and the Chinese Chamber of Commerce.
How many of you out there remember this arch? Anyone witnessed the parade, or maybe took part in this parade?