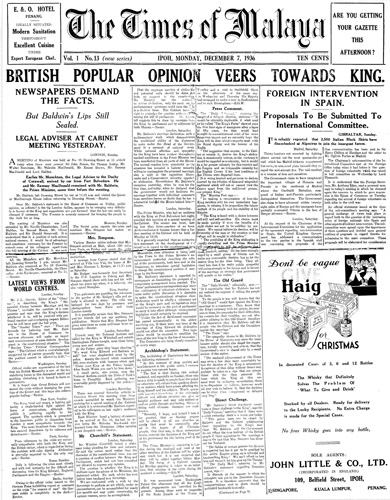 We have here the front page of the Times of Malaya, dated 7 December 1936. Yes, the Times of Malaya was Ipoh's FIRST NEWSPAPER – which began publication in 1904. Two years after its first publication, the paper welcomed a new Editor; none other than J A S Jennings (picture below).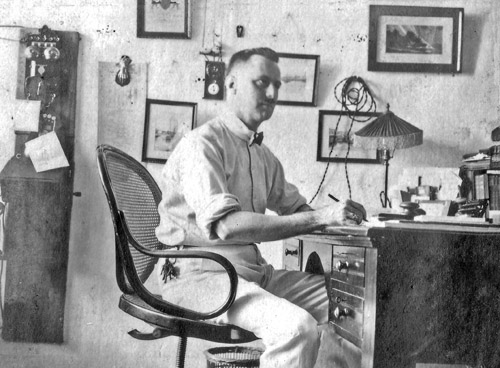 For the next 30 years or so, Ipoh (and Perak too!) regarded Jennings as their 'voice' – Jennings was particularly concerned about the social happenings in his adopted home state of Perak. Sadly, after his passing the paper declined. It was eventually bought up by the Straits Times Press Pte Ltd.
We thank Nicholas Jennings (grandson of J A S Jennings) for sharing these pictures with us.